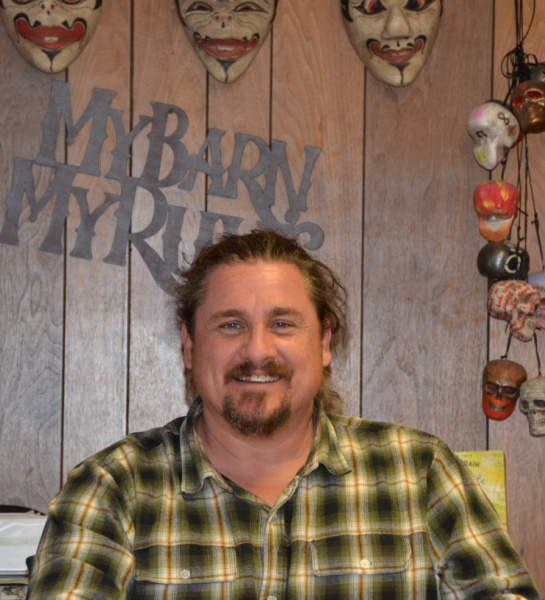 Quick Stats
Founder, Zen Recovery Path at Sure Haven, Zen Recovery Path, and Barn Life Recovery
Author, "The Five Chinese Elements and the Lost Art of Change" and "Zen Recovery Path Workbook"
Certified Herbalist, American Herbalists Guild
Master Herbalist & Formula Architect, Human Roots Herbal Supplements and Zen Herb Blends
On My Bucket List
Live in Spain and Japan for a year
Watch the Cleveland Browns win the Super Bowl live
What Led Me to Barn Life
I've been a martial artist and practitioner of Traditional Chinese Medicine for more than two decades. I have a deep passion for helping people become the best possible version of themselves that they can conceive. But what truly led me to Barn Life was bad directions! I was lost on my bike one day and saw the "for lease" sign on what is now Barn Life. I have been here ever since!
My Role At Barn Life
Our clients may come to us for help solving problems, but what they're really looking for is community, a voice, and a little bit of love and understanding. Problems are how we often label the unknown – which fails to highlight the inherent opportunity that is hiding within every chaos. Seeing past the problem, and toward the gift is what I try to give to our clients.
What I Love Most About My Work At Barn Life?
Well, first and foremost, I've been doing what I love for way too long to even consider it work at all. But what I truly love about my "work" is our clients. They never cease to amaze and inspire me. So many people have been through so much, and yet, they continue to strive for improvement. Each day presents miracles that unfold right before our eyes.
On My Bookshelf
"Chinese Medicine and the Psyche"
"Finding Stillness"
What You Might Find Me Doing Outside Of Barn Life
Reading, hanging out by a fire, playing music, and watching my children play rank pretty high on my list!