The 1st Community-Based Depression Therapy Program in California
Our program pioneered the community-based eastern approach to primary mental health treatment. We are unique because we address sociological factors of depression within a community. The sociological impacts of depression are often overlooked in managed care, but we believe it is essential to sustain long term resilience from depressive episodes. At Barn Life, our community provides a sense of belonging and allows individuals to connect with others who share a common denominator.

Intensive Depression Treatment while living at home

Discover Your True Self within a loving community

Group & Individual Therapy with licensed mental health therapists

Holistic & Evidence-Based Treatment with individually tailored programs
The Barn Life Difference
In a World of Pain & Suffering, We Heal Hurt.
No matter who you are, where you come from or what you've been through, we have the tools to help. Our licensed mental health therapists have extensive experience treating depression alongside unique life struggles such as LGBTQ+ Related Trauma, Corporate Burnout, Co-Occurring Conditions, Treatment-Resistant Depression, Family & Relationship-Based Trauma, and Eating & Body Related Struggles.
Feel at Home During the Day - Sleep in Your Bed at Night.
When individual therapy for an hour a week is not enough and long-term inpatient depression treatment is too much, Barn Life closes the gap. Our intensive outpatient programs (IOP) and partial hospitalization programs (PHP) are tailored to the wants, desires, needs and goals of the individual. We treat depressive conditions like Major Depressive Disorder, postpartum depression, treatment-resistant depression, and much more.
Walk a Confident Path After Treatment
Depression treatment at Barn Life includes life skills and aftercare groups to help you plan for your next steps. Learn to stay true to personal boundaries and limits while enhancing personal discipline. Confident in your footing, walk a path not toward joy and freedom but a path of joy and freedom.
Depression Treatment: Our Philosophy
Depression arises from negative emotions that have existed for an extended period of time. Without the proper coping mechanism or appropriate ways to allow these emotions to pass through, the feelings accumulate and further separate the individual from their essence. Depression is a symptom of long-term exposure to a life not aligned with the soul.
With your commitment, the guidance of our licensed, clinical team and our holistic treatment model, we help people explore how to accept and embrace the inevitable hurdles, trauma, and pain that accompanies depression. Only then can we discover our true selves again, fully heal from past and present issues, and triumph over depression.
Is Barn Life Right For You?
Let our kind and helpful admissions coordinators assist in finding the best option – even if it's not with us.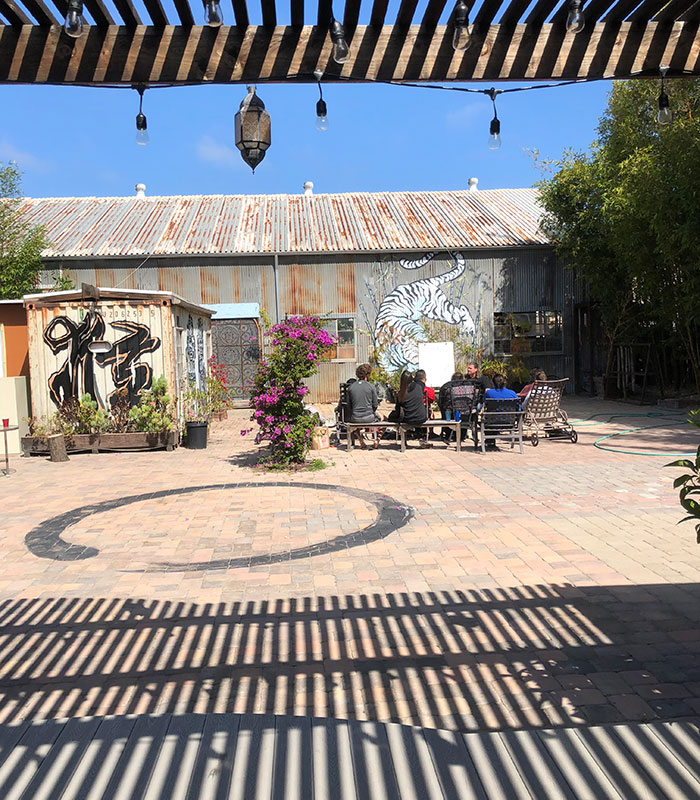 A Day in The Barn Life
Depression Treatment Sample Schedule
8am – 9am: Wake up safe and comfortable in your own home
9am – 9:30am: Barn Bus arrives for pick up.
9:30am – 11am: Roll out your mats for a Mindfulness Group with a dose of vitamin D
11am – 12:30pm: Individual Acceptance & Commitment Therapy (ACT)
12:30pm – 1:30pm: Lunch followed by an impromptu jam session
1:30pm – 3pm: Aftercare Group
3pm – 4:30pm: Behavioral Activation Group
5:30pm: Take a walk to the beach, have dinner with a friend, or return to the comfort of your home