LOVE LIFE AGAIN
Finding New Ways To Connect And Grow With Our Participants Is Our Joy. Helping People To Love Life Again Is Our Passion.
About Barn Life Recovery – A Community That Cares
Our multidisciplinary team specializes in major depressive disorders, generalized anxiety disorders, bipolar disorder, post-traumatic stress disorders, ADHD, ADD, dissociative disorders, and obsessive-compulsive disorders. We are advocating for people suffering from these mental illnesses so that they can receive the same quality and length of care currently only reserved for other disorder types. Healing from mental illness takes time. However, when it is done correctly with a caring staff of professionals, the positive effects reverberate and spread throughout the community. It seems the world is suffering from mental illness. It's time we came together as a community to heal our wounded. Let's make a better tomorrow for ourselves and our future.
Connect and Grow
As the first and only licensed community care facility in California, we are pioneers. We have realized a vision of long term, intensive care for mental health illness and co-occurring disorders. Our staff is multidisciplinary and multi-focused. This means that we are not a "one size fits all" recovery program. Instead, we work closely with each person to build a treatment plan that is unique and speaks to each individual's needs and goals. Our staff is trained in everything from psychotherapy, EMDR, CBT, DBT, Jungian Therapy, Transactional Analysis, Morita Therapy to tai chi, qigong, yoga, ba qua, kung fu, music therapy, reiki, art therapy, dance and so much more. Finding new ways to connect and grow with our participants is our joy. Helping people to love life again is our passion.
We pride ourselves on being the finest providers of community-based care and in working closely and transparently with insurance companies so that we can provide the highest level of care and best practices.
Many of our participants qualify for supported housing through their insurance coverage if their current housing situation is unsafe, violent or not conducive to recovery.
---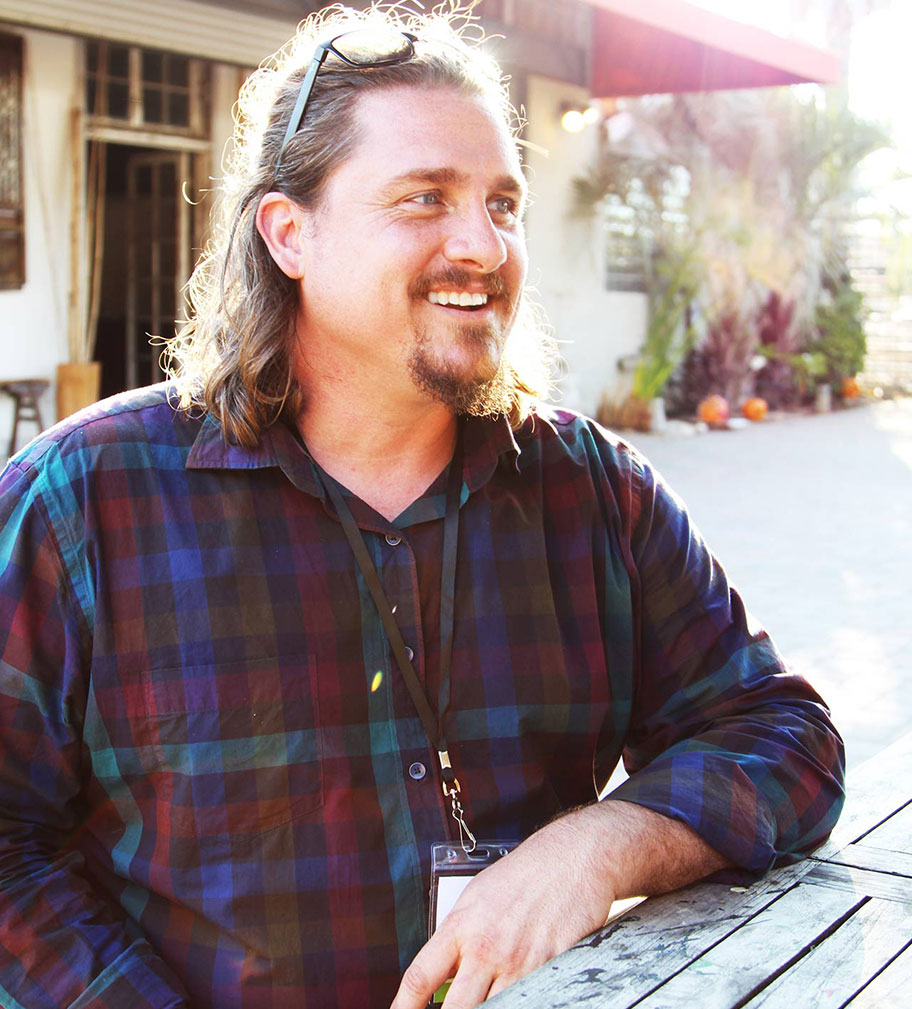 Sifu Mathew Carver
CEO
Studied and trained in external and internal martial/healing arts as well as Qigong, Tai Chi, Ba Qua, Chinese Medicine and Taoist Philosophy for over 30 years with several prestigious Grandmasters, most notably Hing-Wo "Richard" Tsim of the Lau Kune Do system. Mathew has trained under Grandmaster Sifu Tsim, as both his mentor and close friend, for over 20 years.
In 2003, Sifu Carver opened a Traditional Chinese Martial Arts Temple which he ran for 8 years working with students (over 4000) from all walks of life. Sifu Carver was a positive presence in the community of Lake Forest where he worked and trained students in cultivating healthy life paths. It was at this time that Sifu Carver began teaching and working in various Substance Abuse Facilities across Orange County. Sifu Carver pioneered holistic health programs, which incorporated Chinese martial arts and Traditional Chinese Medicine, at many highly respected Mental Health and Substance Abuse facilities: Oasis Treatment Center, Southcoast Recovery, Anamika, Hoag Hospital, Sober Living by the Sea, Ocean Recovery, Laguna Hospital, Hope by the Sea, Brookside Institute and many more.
From 2005 – 2007, Sifu Carver was an instructor of Traditional Chinese Medicine at The Academy of Natural Healing in San Clemente, CA. Classes focused on traditional martial healing liniments and basic herbal identification, preparation and administration. Instructed students in meditation techniques and how to manage stressful situations.
During his time teaching at these various facilities, Sifu Carver devised a system for his own recovery program called Phoenix Healing Arts, which opened in 2008. This outpatient treatment center incorporated many of the eastern arts that Sifu Carver had been teaching and practicing in local recovery centers. During the next 2 years, Sifu Carver wrote two books The Five Chinese Elements and the Lost Art of Change and Zen Recovery Path Workbook which composed the backbone for the program model. Sifu Carver is also a Certified Herbalist with the American Herbalist Guild and Master Herbalist and Formula Architect for Human Roots Herbal Supplements and Zen Blend Herbs. These herbal supplements grew from Sifu Carver's desire to offer patients a better alternative to pharmaceutical drugs.
In 2011, Sifu Carver founded the Zen Recovery Path at Sure Haven. This complementary and alternative addiction treatment system exposed recovering addicts and alcoholics to the myriad balancing and life shifting techniques explored by ancient Eastern healing traditions for centuries. Zen Recovery Path functioned as an alternative recovery track and included addiction therapy, case management, martial arts training/discipline, meditative arts and Traditional Chinese Medicine.
In 2012, Sifu Carver opened Zen Recovery Path in Costa Mesa, California. This facility was the flagship facility in a Substance Abuse Treatment revolution. Sifu Carver and Keith Coronado built the facility from scratch using found art and Keith's artistic vision and elbow grease. This facility began treating clients in May of 2012 through June of 2018. This facility is internationally known and has successfully treated hundreds of recovery addicts and seekers of change. This facility was accredited by The Joint Commission, the highest accreditation in the industry.
In 2018, Sifu Carver and his fiancée Alyssa Panis opened Barn Life Recovery at the same location where Zen Recovery Path once stood. This facility is the first fully licensed facility sanctioned to treat Mental Illness and Co-Occurring Disorders in the State of California. This facility is the first of its kind and its goal is to stop the stigma of mental illness and offer a long term, effective solution to recovery.
Dr. Ryan Wright
MD
Dr. Wright is a Board Certified Psychiatrist and a Board Certified Addiction Medicine Specialist currently practicing in Newport Beach, CA. He provides general psychiatric services for adult Barn Life Recovery patients who are experiencing symptoms of depression, anxiety disorders, bipolar disorder, or thought disorders. For every new patient, Dr. Wright provides a comprehensive initial psychiatric assessment. Furthermore, he provides subsequent mental health treatment including medication management and individualized psychotherapy.
Bridgit Berney
Clinical Director
Bridgit is a Licensed Clinical Social Worker and holds a Master of Social Work from California State University, Long Beach. She has experience working with clients in residential mental health settings, as well as co-occurring disorders at all levels of care. An EMDR practitioner since 2016, Bridgit specializes in working with trauma and PTSD. She is always working toward growth and how to provide the best care possible for clients. Her strengths lie in "seeing" others for who they truly are underneath defenses and protective measures and allowing them to decide if they want to "see" and fully become that person as well.
Bridgit came to Barn Life after an experience with multiple treatment settings and felt very familiar with how mental health and substance use were typically being treated in Orange County, CA. She was drawn to the Barn when she witnessed how unique they were in their approach, and how passionate and hands-on the owners were. Barn Life Recovery is an eclectic bunch, each offering various strengths to create the most competent and trustworthy team she has been a part of.