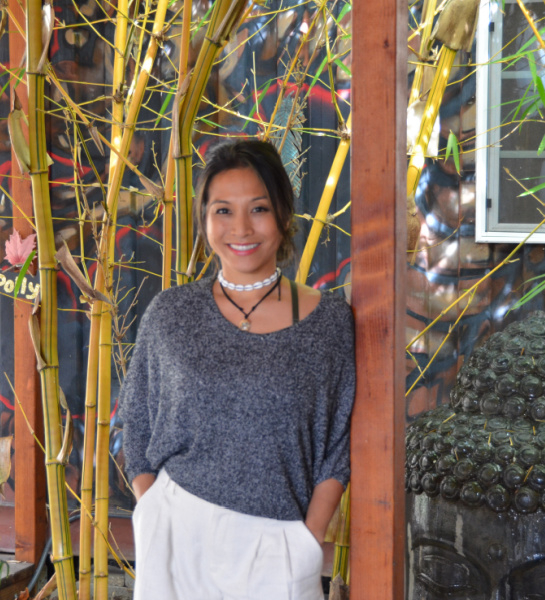 Quick Stats
Starting Point: It all started when Alyssa responded to a Craigslist ad in 2013 for an administrative role.
Making It Work: Her job involves creating an atmosphere for growth, training newbies, and spotting areas for improvement.
Community Connection: They're all about fostering a supportive community at Barn Life, not just during treatment but also after, so mental wellbeing endures.
Off-Duty Pursuits: When not at Barn Life, you'll find them exploring, goofing around with their kid, practicing feng shui, enjoying karaoke, or immersed in a Rom Com.
On My Bucket List
Take drum lessons
Learn wood working
Travel to Greece, Thailand, Japan
Study Bazi
On My Bookshelf
Heavenly stems and earthly branches
The Working Genius
Consolations by David Whyte
The slow regard of silent things by Patrick Rothfuss
What Led Me to Barn Life
In my pursuit for something more meaningful, I responded to a Craigslist ad in March of 2013 for an administrative assistant. Back then, "holistic healing" wasn't as trendy as it is now so Barn Life, for me, was my path towards a newfound way of life that I had a thirst for.
It was through the support of the company that I was able to receive education in medical billing. Simultaneously, I watched and observed while the clients underwent this beautiful transformation looked like "joy" and felt like "calm". The transformation that I've witnessed made me a believer in the approach, which, only strengthened my dedication to the company's continued success.
Through my experience and exposure to this industry, the financial side of the industry, and recognizing patterns, my contributions keep our company current with the needs of our population. I am involved in the risk management, compliance, development, and involved in other ventures within our niche. I am in a position now where i can really influence a culture that models my true values and beliefs.
My Role At Barn Life
To clients, I'm a listener and an advocate for a meaningful treatment experience. Though I do not directly solve client problems, my role is focused on the cultivation of an environment and culture that will support growth for staff and clients.
I solve problems for the company, examine/create processes, provide training of new hires, observe and assess any gaps in care, identify trends and work towards a better program.
What I Love Most About My Work At Barn Life?
The barn is a place where you have the freedom to be curious, collaborative and be a part of a team.
From a client perspective, I love that the barn tears down any bias of what a mental treatment looks and feels like. Our environment evokes creativity and curiosity. I also love the outdoor/rustic vibe and how much material is available for creative expression.
On a larger scale, the Barn Life community model the behaviors of a healthy community that is supportive of people who struggle with mental health. I'm hoping that the style of support that is modeled while clients are in program become the standards in which our graduates live by once they discharge. Community is crucial to sustaining mental wellbeing.
What You Might Find Me Doing Outside Of Barn Life
I love to explore new places. I also love to be a kid with my kid. I'm a practitioner of classical feng shui and forever a student of Chinese metaphysics. I love karaoke, D&D, and anything crafty. I also enjoy data, I love a good Rom Com or psychological thriller, and love working with my hands.