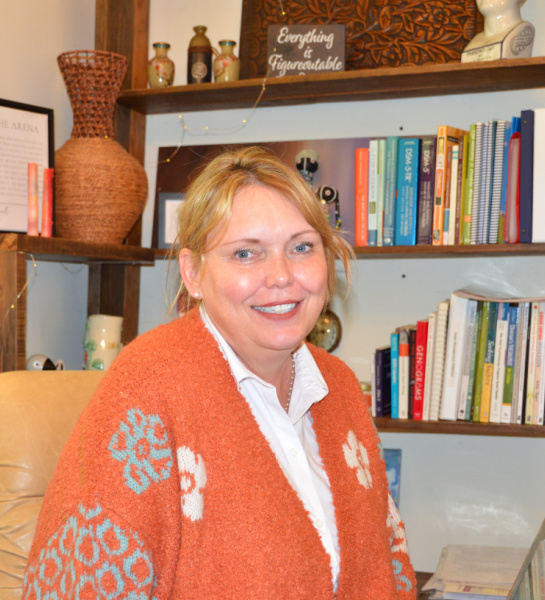 Quick Stats
Education Path: B.A. in Child Development, Clinical Psychology Master's.
Trauma Expertise: Facilitates healing by guiding clients through story retelling, fostering peace.
Holistic Healing: Embraces Barn Life's comprehensive approach, values nurturing community.
Beyond Barn: Enjoys family time, gardening, Harley riding, diverse hobbies, and exploring life.
On My Bucket List
Drive an earth mover
Visit Australia
Race my car on a track
What Led Me to Barn Life
I earned my B.A. in Child Development and Human Services from Cal State Fullerton and my Masters Degree in Clinical Psychology with an emphasis on Marriage and Family Therapy from Azusa Pacific University. I hope to become licensed at the end of 2023. I've worked with children, tweens, adults, and couples, and have led anger management groups for court-ordered adults and teens in addition to parenting groups for court-ordered adults. Trauma is my specialty, and I plan on becoming EMDR-certified in the near future.
My Role at Barn Life
I help clients experience empathy, support, understanding, and unconditional love, while encouraging them to look within to retell their story. These stories include everything from abuse, neglect, and abandonment. As clients retell their wounds in a nurturing environment, they have the opportunity to experience wholeness and internal peace – often for the first time in their lives.
What I Love Most About My Work at Barn Life?
I absolutely love that Barn Life attends to the body, mind, and soul. Humans are very complex beings and can not experience healing by only attending to the mind. Clients are able to experience love, nurturing, and compassion from the entire Barn Life community.
On My Bookshelf
"The Myth of Normal" by Dr. Gabor Mate
"Eastern Body Western Mind" by Anodea Judith
What You Might Find Me Doing Outside of Barn Life
I enjoy spending time with family and friends talking and pondering life. I also love spending time in my yard gardening and bird watching, riding my Harley, listening to live bands, reading, knitting, cross-stitching, scrapbooking, photography, and taking my dogs for long walks in the park.