Barn Life Community Support Groups
Barn Life partners with many different organizations to host and provide a venue for many free support groups to cultivate a healing community and promote wellness. As an affiliate of these wonderful organizations, this allows us to be a part of your healing journey by joining one of these impactful community groups!
Upcoming Events

NAMI Peer Support Group
March 6 @ 6:30 pm

-

8:00 pm

Free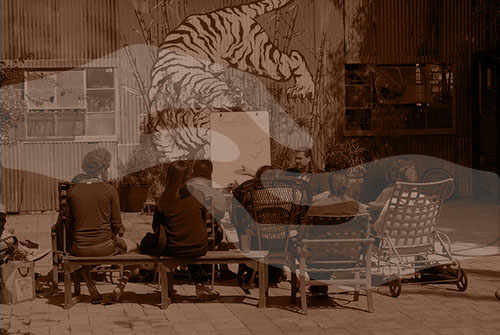 Barn Life Recovery's National Alliance on Mental Illness (NAMI) support group is the only on-site mental health support group available in all of Orange County, CA. This support group is peer led and is for people with mental health conditions to discuss the challenges they face in a supportive and nurturing environment. The sessions offer participants an opportunity to share their experiences and gain support, help, tips, and resources from other attendees.
While there is currently an oversaturation of peer-led support groups for substance abuse and other addictions, there is a significant gap in community care for mental health, which Barn Life is hoping to fill. It's our philosophy that illnesses such as substance abuse are symptoms of deeper underlying conditions of mental illness, which we aim to tackle head-on.
Led by certified NAMI group leaders who have lived experience dealing with mental health issues, this group provides support to those who otherwise might feel as if they have to carry their burdens on their own. People living with mental illness often feel like sharing their emotions with friends and family members creates a burden on those loved ones. This causes people dealing with mental illness to attempt to fight their battles on their own rather than seek the support they need. Through our NAMI Support Group, attendees can feel like their concerns are being heard without the guilt associated with sharing their experiences.
This group meets in-person weekly for an hour and a half on Mondays from 6:30pm to 8:00pm. Each week tackles a specific theme (such as depression, boundaries, self-care, relationships, etc.), in which participants are encouraged to share their thoughts and experiences regarding that theme. Participants are not required to be officially diagnosed with any type of mental illness to attend – this group is open to anyone who feels it would be beneficial for them.
Like all other Barn Life Recovery groups, our NAMI support group does not require a registration to attend and is totally free to the public. You do not need to be a client of Barn Life Recovery to participate in our group.
At Barn Life Recovery, we host support groups as a way of normalizing mental health by modeling the characteristics of a supportive community. We want to create a non-judgmental environment where people feel safe. Join Us!
For any questions about this community support group please contact our facilitator, Matt.
Email: MattF@mentalhealthoc.org
Call: (562) 270-6542