Barn Life Community Support Groups
Barn Life partners with many different organizations to host and provide a venue for many free support groups to cultivate a healing community and promote wellness. As an affiliate of these wonderful organizations, this allows us to be a part of your healing journey by joining one of these impactful community groups!
Upcoming Events

Sex and Love Addicts Anonymous
September 28 @ 7:00 pm

-

8:00 pm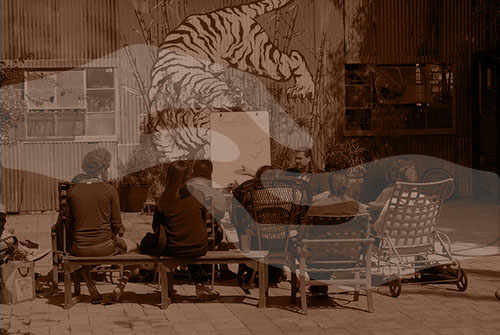 The Sex and Love Addicts Anonymous (S.L.A.A.) of Orange County hosts weekly events at Barn Life Recovery through an affiliate program every Thursday at 7:00pm.
S.L.A.A. is a Twelve Step, Twelve Tradition oriented fellowship based on the model pioneered by Alcoholics Anonymous. Anyone who struggles with a sex and/or love addiction (self-diagnosed) is welcome to attend to share their experience and discuss methods for overcoming their addiction.
The S.L.A.A. community boasts a high level of diversity of race, gender, and orientation. This supportive group values the differences we share and encourages all who participate to bring their true, authentic selves to the forum. It is the goal of the meetings to provide a safe space for all to feel welcome.
To counter the destructive consequences of sex and love addiction we draw on five major resources:
Sobriety – Our willingness to stop acting out in our own personal bottom line addictive behavior on a daily basis.
Sponsorship/Meetings – Our capacity to reach out for the supportive fellowship within S.L.A.A.
The 12 Steps – Our practice of the Twelve Step program of recovery to achieve sexual and emotional sobriety.
Service – Our giving back to the S.L.A.A. community what we continue to freely receive.
Spirituality – Our developing a relationship with a Power greater than ourselves which can guide and sustain us in recovery.
Like all other Barn Life Recovery affiliated groups, the S.L.A.A. group does not require a registration to attend and is totally free to the public. You do not need to be a client of Barn Life Recovery to participate in the group.
Our treatment center at Barn Life Recovery hosts support groups as a way of normalizing mental health by modeling the characteristics of a supportive community. We want to create a non-judgmental environment where people feel safe. Join Us!
For any questions about this community support group please contact our facilitator, Matt.
Email: MattF@mentalhealthoc.org
Call: (562) 270-6542