Barn Life Community Support Groups
Barn Life partners with many different organizations to host and provide a venue for many free support groups to cultivate a healing community and promote wellness. As an affiliate of these wonderful organizations, this allows us to be a part of your healing journey by joining one of these impactful community groups!
Upcoming Events

Recovery Dharma Group
July 11 @ 6:30 pm

-

8:00 pm

Free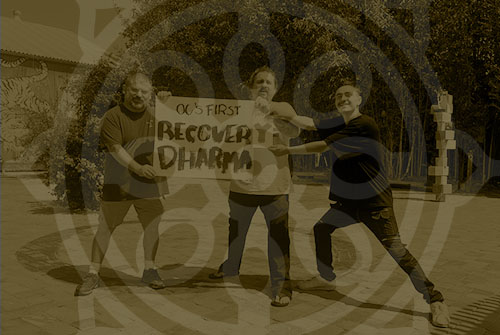 Barn Life Recovery is a proud affiliate of Recovery Dharma, which hosts the first and only recovery dharma group in Orange County, CA at the Barn. Recovery dharma is a Buddhist-based support community for holistic addiction treatment, helping people who are recovering from co-occurring disorders such as addiction or substance abuse as well as mental illness.
Our peer led recovery dharma meetings are available in person and online, meaning you don't even need to be in Orange County, CA to join our community. The support group is based off of the eightfold path in the four noble truths. This class is extremely beginner-friendly, even for those who have never heard of recovery dharma before. The goal is to empower people and meet them where they are by fostering an environment of acceptance.
The weekly meetings begin with a discussion of the Buddhist approach. The group then dives into a guided meditation with an explanation of why the chosen meditation is being focused on for that specific class. Meditations are focused on the concept of mindfulness, which is very helpful for people dealing with co-occurring disorders by providing them with a space to reflect on what is happening.
Join this free peer support group every Tuesday from 6:30pm-8:00pm to explore how Buddhist teachings and holistic therapies can aid recovery from mental health conditions and co-occurring disorders.
Like all other Barn Life Recovery affiliated groups, the recovery dharma group does not require a registration to attend and is totally free to the public. You do not need to be a client of Barn Life Recovery to participate in the group.
Our treatment center at Barn Life Recovery hosts support groups as a way of normalizing mental health by modeling the characteristics of a supportive community. We want to create a non-judgmental environment where people feel safe. Join Us!
For any questions about this community support group please contact our facilitator, Matt.
Email: MattF@mentalhealthoc.org
Call: (562) 270-6542