Embark On a Spiritual Cleanse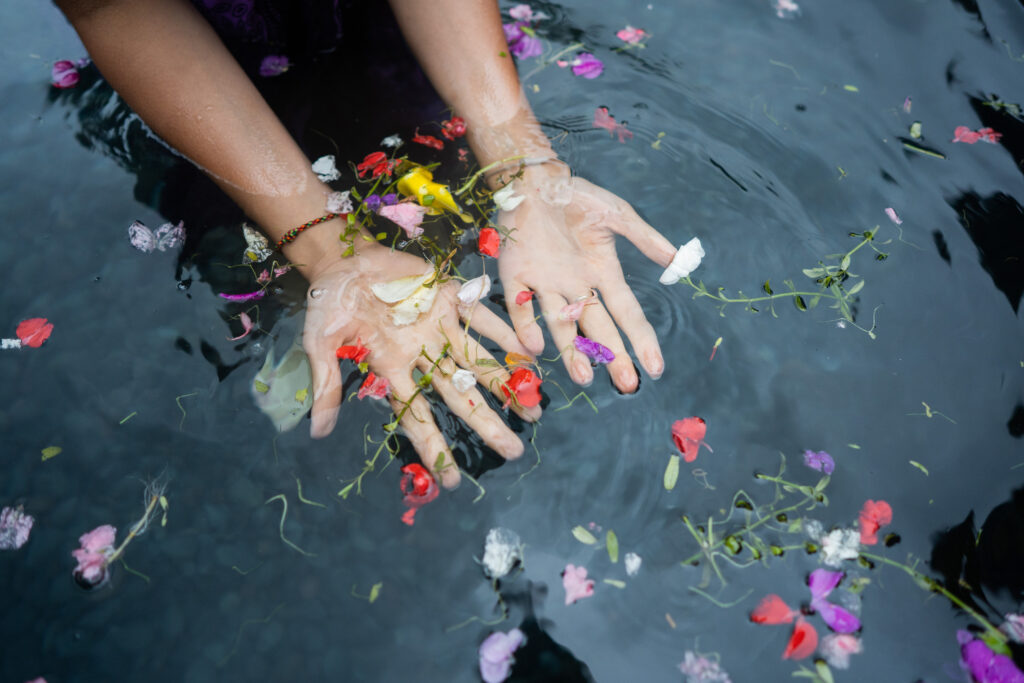 The Need for a Spiritual Cleanse
In this technological era we now live in, it's easy to become detached from the world around you and lose your connection with your inner self. Social media can feel like a swirling vortex of negative energy that can be difficult to pull yourself out of. It's pretty widely known at this point that social media has been scientifically proven to increase levels of depression, anxiety, and burnout in its users. These conditions are what lead many to embark on a spiritual cleanse – a multi-day experience away from technology in which the participant embraces nature and re-connects with the inner self through regular meditation sessions.
Barn Life Recovery is a mental health retreat in Southern California that provides the space and guidance for people suffering from anxiety, depression, burnout, PTSD, and more. Our program teaches people how to Love Life Again through group meditation, art classes, and one-on-one conversations with our mental health professionals.
The Science Behind a Meditation Retreat
The act of healing one's spirit is often described as a supernatural experience. People often recall out-of-body experiences of enlightenment and vivid dreams that connected them to a more spiritual world.
The act of cleansing spiritually is, by definition, a spiritual act. Because of that, many skeptics dismiss the notion that meditating regularly and undergoing spiritual cleansing is transformative in its psychological impact. However, there's a good deal of science to back up its benefits on one's mental health. A recent article at Psyche dove into scientific findings from those who had recently gone on an intense spiritual retreat.
The Power of Meditation
Their studies found that, "these [spiritual retreat] programmes, and practices such as meditation or prayer more generally, can have profound effects on the individual. And this means that they can have a profound effect on the brain."
More specifically, they noted that, "brain scan studies have documented differences in the brains of long-time meditators compared with non-meditators. The researchers were particularly interested in increased activity and thickness of the frontal lobes. This might occur partly as a result of the concentration aspect of spiritual retreat programmes and the persistent, intense meditation that is part of them. But the frontal lobes also regulate our emotional responses as well as help us with our overall cognition."
This should come as no surprise to anyone who has benefited from the techniques employed here at Barn Life Recovery, but may be eye-opening for those who haven't yet taken the time to care for themselves in this manner.
People who practice meditation techniques with regularity find that they react in more rational ways to anxiety-inducing events that occur in their lives. You may often hear meditation guides refer to "creating new habits" or "building new mental pathways" in the brain. It turns out there's something scientific behind that.
The Euphoric Experience of a Spiritual Cleanse
Have you ever finished a meditation session or a period of spiritual cleansing and then felt a sudden rush of euphoria? People often refer to this as a "eureka" moment or a "moment of clarity" when everything seems to click into place. Indeed, here at Barn Life Recovery, we see people in our program experience these wonderful moments almost every day.
In researching the cause behind this, Psyche discovered that, "[there is] evidence that the sense of unity is associated with a decrease of activity in the parietal lobe of the brain. The parietal lobe typically takes sensory information and helps us to create a spatial representation of the self. Thus, a decrease of activity in this area could be related to a loss of the sense of a discrete self, a blurring of the boundary between the self and the rest of the world, and ultimately a feeling of oneness or unity. We have observed such decreases in the parietal lobe in our brain scan research on deep meditation."
It's our philosophy that creating this sense of unity is extremely important for cleansing the spirit. Relationships are the foundation for the psyche and help to inform the way we react to difficult circumstances. This is why our mental wellness program is based around group therapy, art, and meditation sessions. We want our clients to feel a sense of unity both within and without to make fertile ground for that euphoria to take place.
Begin Your Spiritual Cleanse With Barn Life Recovery
The results of the study are conclusive: "many spiritual practices and retreats can be beneficial for people by changing the brain and improving various psychological and spiritual measures."
These changes in brain chemistry take time and commitment. You likely won't have a breakthrough in just one meditation session. But our program is built to drive people down the path to spiritual enlightenment. We have seen these transformations occur before our eyes at our mental health retreat. Every breakthrough makes our work worth it.
Mental Health Retreat in California
Barn Life Recovery helps people who are struggling with anxiety, depression, PTSD, and more through our mental health services. Learn more about how you can begin your spiritual cleanse with Barn Life Recovery by visiting our website. If you're in the Southern California area, you can even participate in one of our public events to join our thriving community and begin your journey.