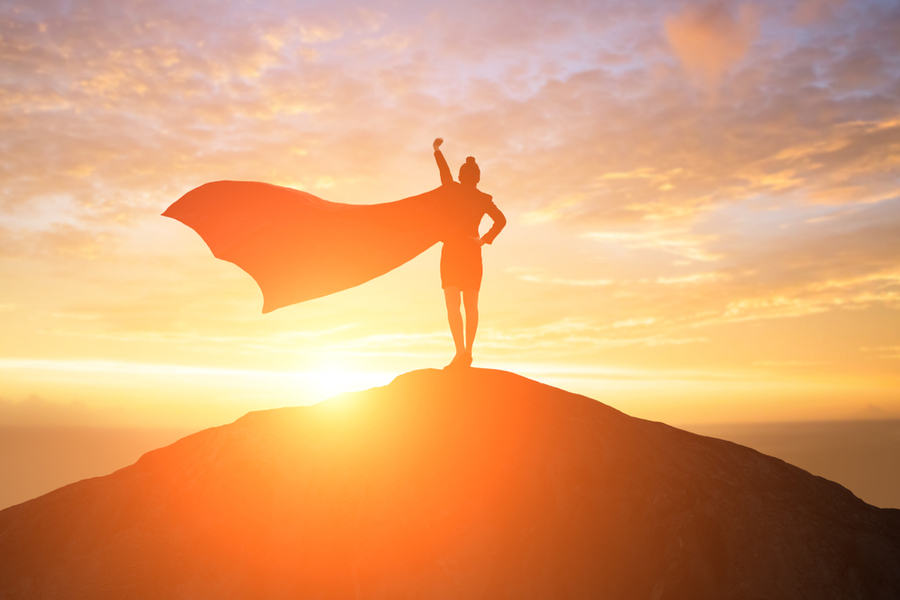 Our Hero's Journey
We are all heroes, though dormancy does settle in now and again. Waiting dreamily, many of us, for something to rouse us from our slumber so that we may fully awaken into our Hero's Journey. That moment can be now. 
Adversaries will be easy to find, as will allies, if you know how to look. Adversaries usually take a form starkly similar to our own, and are driven by a similar, yet slightly jilted, force. Our allies, unexpectedly, may seem foreign, because the truth that our allies often show us is shocking and unlike anything we have stood up to in the past. 
Our enemies await us in hard-to-reach places. That is where the Kraken, the Grendel, and the Minotaur make their nests. In dark mazes, far beyond the comforts of what we know. Our allies and friends and trusted advisors are usually right here. Always closer than you think.
The Hero of Our Own Lives
We all, every one of us, have an innate destiny to be the hero of our own lives. Waking up and breaking through to a newer understanding of who we are and who we choose to become.  And yes, there will likely be many Hero's Journeys once we get the hang of it. Each one brimming with new meaning and vistas and friends. 
Sometimes the journey ends badly. Too often, the hero never reaches the point of defeating their nemesis. Many times, the hero gets lost in the labyrinth or the dark forest and they are never seen or heard from again. Sometimes the hero takes the wrong advice and ends up lost before they ever had a chance to find themselves.
The Mission of Barn Life Recovery
On the other hand, sometimes, against insurmountable odds and uncanny turns, the hero penetrates deep within and vanquishes the darkness around them. Our wish, hope and practice at Barn Life Recovery is to improve the likelihood of this far too rare outcome. 
Everyone is the hero of their life. We are all on a journey of self-discovery and "meaning-making." We all stand at the brink of transforming our lives and mental health forever. We're here at Barn Life to help each other and support one another in this noblest of human endeavors: to do better, to feel better, and to be better. Even if it's just a little bit better.
Cultivating the Hero Within
What makes a hero? Is it what heroes say that makes them different or what they do? Are heroes defined by their actions? What aspects or characteristics do most heroes share? Is there a way to cultivate heroic qualities in ourselves? Joseph Campbell is a good place to start when talking about the significance of heroes. Also exploring the world of Marvel and DC comics, who have created many of the modern-day archetypes for superheroes, is a good place to explore.  The mirror is a good starting point too. 
Beginning Your Hero's Journey in Costa Mesa, CA
Here at Barn Life Recovery, our aim is to help you find the hero within yourself through our mental health services. Take part in one of our various events to learn why people love being a part of our growing community.