What to Say to a Friend Who is Depressed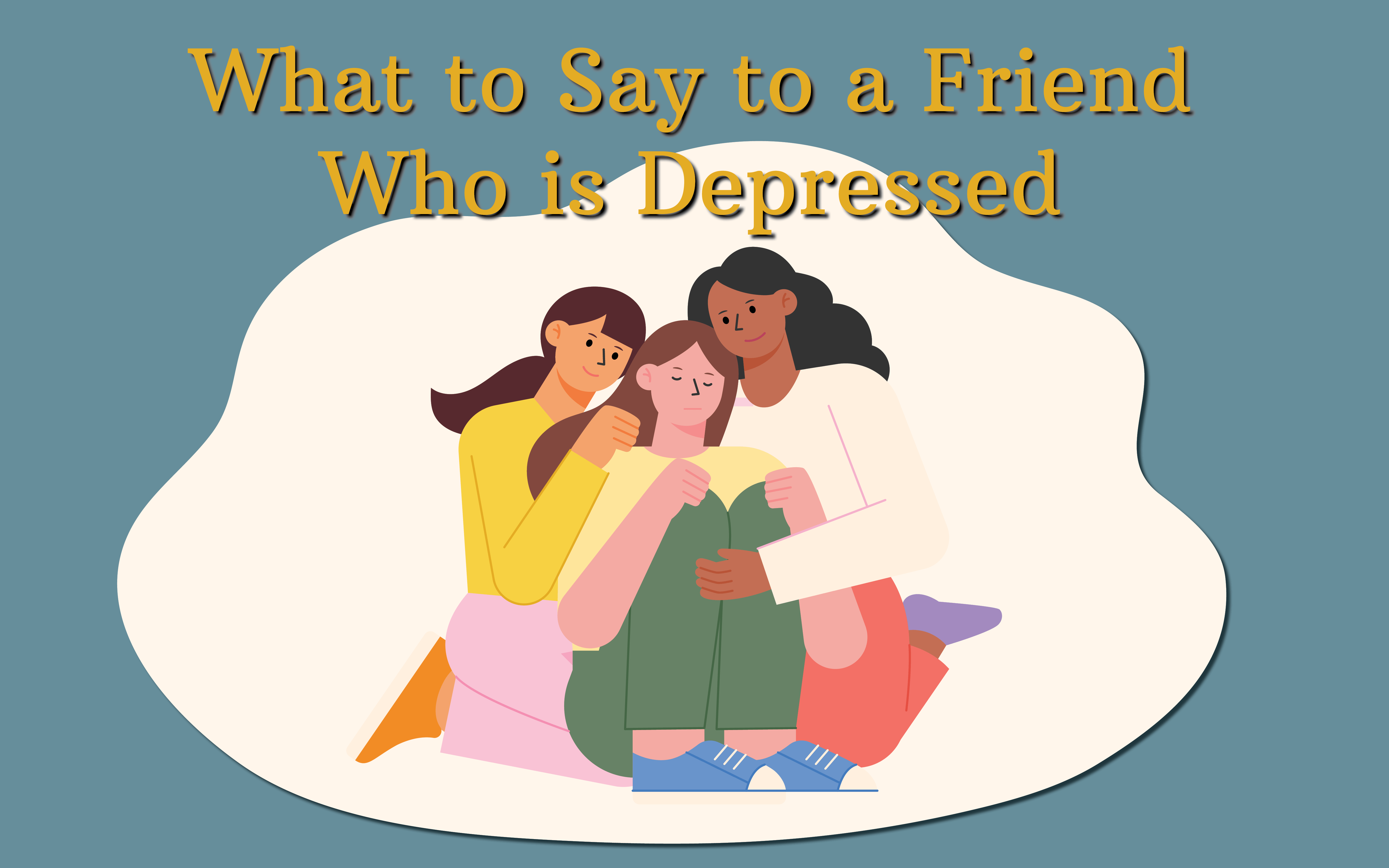 Supporting Someone With Depression
It can be painful to watch a loved one suffer from depression. What's even more challenging is when we feel powerless to help them. Many people suffering from depression may not even fully recognize their symptoms, or will have a difficult time asking for help. Your support can play a critical role in healing.
What is Depression?
Depression is a common and serious medical illness that can negatively affect how one feels, the way they think and how they behave. An estimated 14.8 million adults in the United States – 6% of the population – experience at least one major depressive episode each year.
While many of us will experience bouts of depression, many medical professionals suggest that one must experience symptoms for at least two weeks, as well as a change in previous level of functioning, in order to be formally diagnosed with major depressive disorder.
Symptoms of Depression
Feelings of sadness or hopelessness
Angry outbursts
Irritability
Loss of interest in previously engaged-in activities
Sleep disturbances
Fatigue or tiredness
Reduced appetite
Anxiety or restlessness
Difficulty concentrating
Memory loss
Frequent or recurrent thoughts of death or suicide
Why It's Important to Support a Friend With Depression
Depression can be a very isolating experience, making someone feel alone and disconnected from the world around them. Many people suffering from depression won't ever let their loved ones know what is going on with them. If someone has let you in, consider that a positive sign. 
There are a number of reasons why it's important to support a loved one with depression, including: 
It reduces the chance of suicide. We realize this is an alarming way to begin this list, but the fact is,

depressive disorders are the leading cause of suicide

. Your support could play a critical role in pushing them towards professional help




Your support may provide the connection they need, in a time where they feel especially isolated. 

You may be able to encourage them to seek professional help in a way that others can't.




It may help to strengthen your relationship over time. Helping a friend through such a challenging period can further deepen your connection and level of trust.
What to Say to Someone Who is Depressed
While it can be tough knowing exactly what to say to someone suffering from depression, please don't let your fear of saying the wrong thing prevent you from helping someone in need.
Whatever your actual words, the most important thing is to validate their feelings, show patience and understanding, and let them know you are there for them. Try to avoid pressuring them to seek help or offering unsolicited advice.
Things you could say to someone experiencing depression:
"I might not understand what you're going through, but I am here for you."
"I am available anytime you want to talk."
"I'm sorry you're going through this. How can I help?"
"What can I do to support you right now?"
"You're not alone in this. I am here, and there are many resources for help."
"If you need help finding additional resources, let me know. I am happy to support you in any way I can."
"It's ok to not be ok. But you deserve to be happy."
"I believe in you."
"Thank you for letting me in on what's happening for you. How can I support you?"
"I won't pretend to know what you're going through, but I'm here to help in any way I can."
"You're important to me, and I want to see you feel better."
"Do you feel comfortable speaking to a professional about what you're going through?"
"Is there anything specific that you're worried about at the moment? Is there any way I can help you work through that?"
"I may not always know the right thing to say, but know that I am here for you, always."
"I'm rooting for you, and am here to support you in any way that you need."
"We will get through this together."
Depression Treatment in Orange County, CA
If you're concerned for a loved one experiencing depression, consider encouraging them to seek professional help. At Barn Life Recovery, we provide a safe and supportive environment, helping others learn to Love Life Again. In addition to our outpatient and partial hospitalization programs, we offer free community events, which are a great, low-key way to experience our holistic treatment facility.